2010-09-12 - Sunday Ride at GB Hike and Bike Trail


Correction: yesterday I only rode 36 miles, not 47. I miscalculated.

Last night we all went out drinking, only, I didn't drink. I had soda with lime all night long. Refreshing! I did have some herbal supplement, ahem, if you know what I mean. We stayed out much later than I'd wanted, but that's OK. I'm SO glad I didn't drink. My body thanked me today.

I took a b/w picture of one of the candles on our table.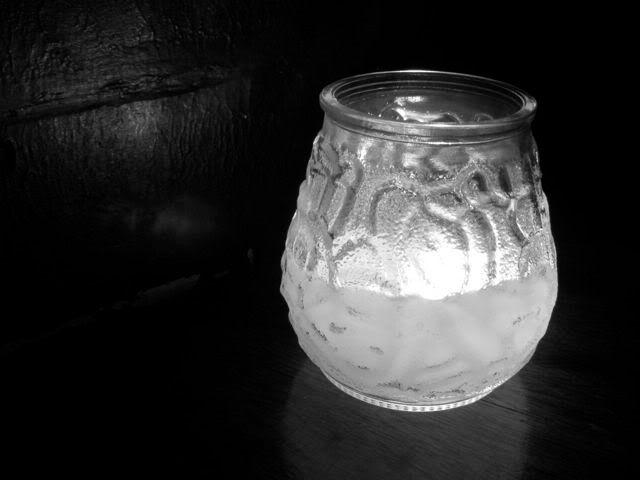 I didn't fall asleep until after 2, and my alarm went off at 5:30, but I got up at 6. Met 3 of my bike team friends at 7:30 and off we went. Today wasn't as hot as yesterday because I started 2 hours earlier than yesterday. It was still frickin hot and humid, though.
Here's the trail sign. Why can't it be, like, the Kinky Friedman Hike and Bike trail? (sigh. i live in Texas. It's a love/hate relationship.)
We rode 36 miles. It was so hard. I was SO tired from yesterday, I didn't get enough sleep last night, and my butt hurt! But it was so worth it. One of my friends got attacked by a cicada, and after it bumped into him (it wasn't really an attack. They are heavy insects that don't really have good flying skills, and it more like bumped into him with a loud buzzing sound, vs. attacked) it flew into a tree about 20 feet up and don't ask me how but my camera was able to find it up in the tree and focus on it. Cool!
I love being on my bicycle. It's been a struggle balancing my biking with my relationship with Richard... i.e. spending time with him. Or... more like NOT spending time with him when I'm on the bike. I get kinda obsessed about spending so much time in the saddle, and he feels neglected. He makes sure I don't float away. Not all the time, though. I'm just saying.
Did I tell you we went to see Machete last weekend? I love Robert Rodriguez. He's the fucking shit, I tell ya. Machete was good. Lots and lots of blood. I liked the ice cream truck and the low riders. My dream car is like a midnight blue El Camino with hydraulics and fringe around the windows and one of those horns that sounds like a train.
Peace out. Tomorrow's Monday. My LEAST favorite day of the week.