2010-09-11 - 47 miles


Dude my I was updating my favorite diaries list on my phone the other night and it got all fucked up and out of order and a bunch of shit got duplicated. I tried my best to sort it out. Stupid Diaryland.

I went on a 47-mile bike ride today! I wore my clip shoes! (I haven't worn them since that 103 mile ride the day before the moto accident.) My heel didn't fall off! It hurts a little bit right now, though. I saw 2 people from my team while I was riding. I said HI! they said HI! It was very groovy. Then one of my friends, she texted me that they're going again tomorrow morning at 7:30. Shall I join them? I'm not drinking this weekend. I really need to see a doctor about this thing. I've got symptoms and I need answers.

We (me and Richard) went to see Los Skarnales this afternoon at the local record shop. Then I bought 3 new CDs: the new Eels, an old Eels (electro-shock blues), and the new Broken Social Scene.

Here's some pictures from last week when we all went out galavanting: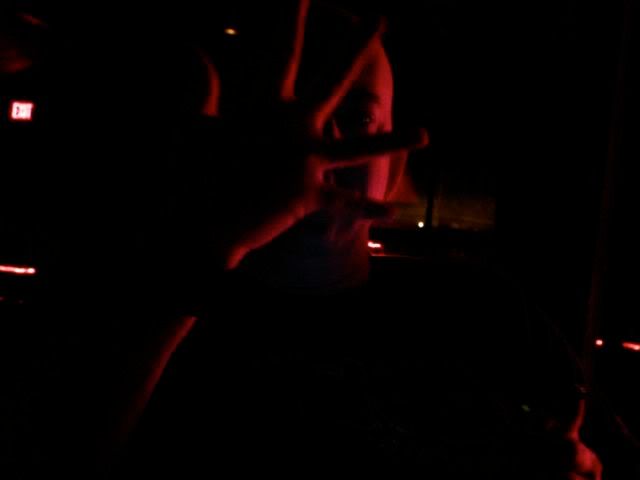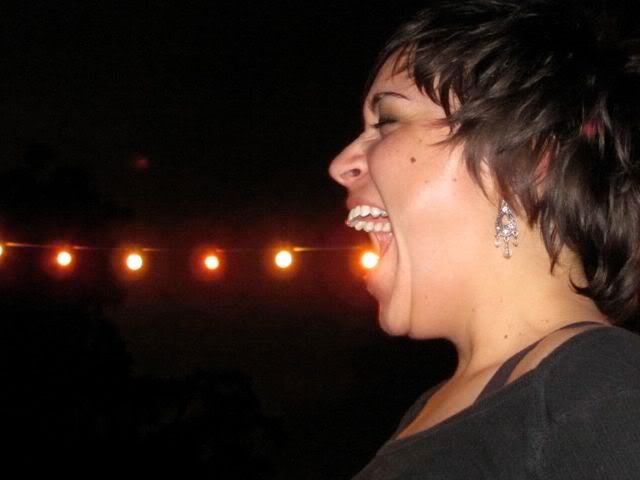 I like this lamp!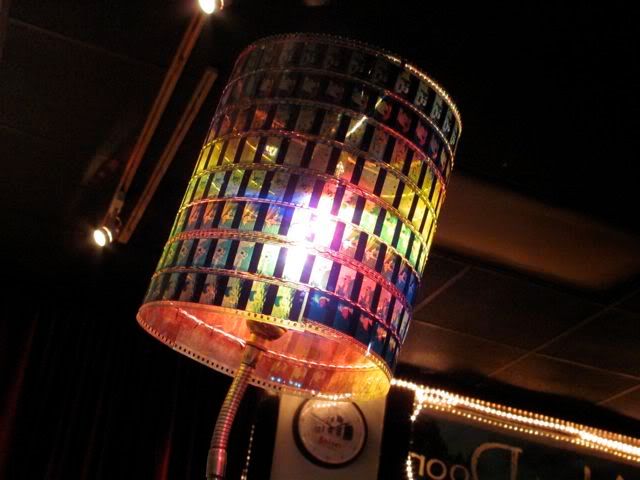 I put up some shelves for the kitties, but only Niko seems to like them.
Here's some pictures from my ride this morning. It was so humid, the second I got out of the car, my body was completely covered in sweat. Ugh. But I went anyway. I didn't know I was going to go 47 miles, I just did it. I kept going. It took me a little over 3 hours. Every time I stopped, I got covered in sweat and gnats. When I was riding, in motion, there was a constant breeze. Must. Keep. Going. The time went so fast because I had my iPod player thing. I was playing shit like the Cure, and Keane, and Radiohead. See? It's the black thing in one of my bottle cages: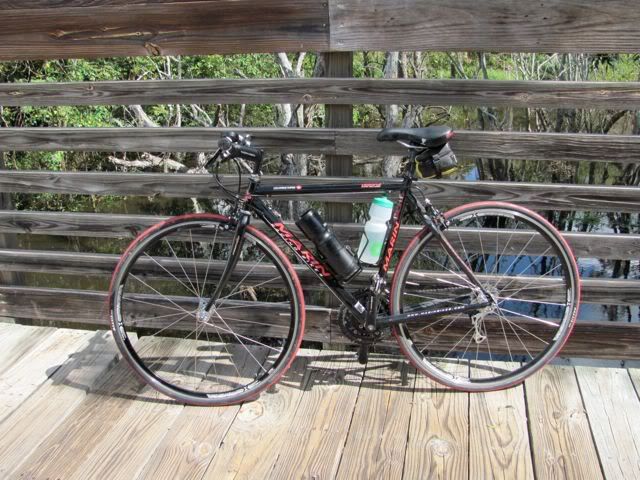 I need to clean my chain.
I signed up for a 150 mile bike ride called Bike Around the Bay, October 16th & 17th. You do 150 miles in 2 days. I need to train, mother fuckers!
And here are the pictures from my ride today that I said I was going to show you: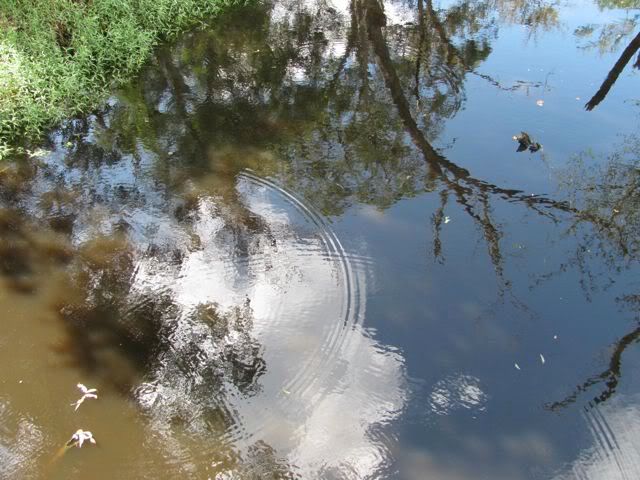 I'm sort-of growing my hair out. I have a hair appointment this coming Friday, but I'm going to cancel it.
Work is still nuts. Everyone's finding out about my raise and I'm getting all this congratulatory fan fair. It's so weird!