2010-10-07 - stitches


We went to this art thing last night where this dude from China uses gunpowder (and lights it with a big BOOM) to create pictures. It was really cool.

Here's my arm, what it looks like right now.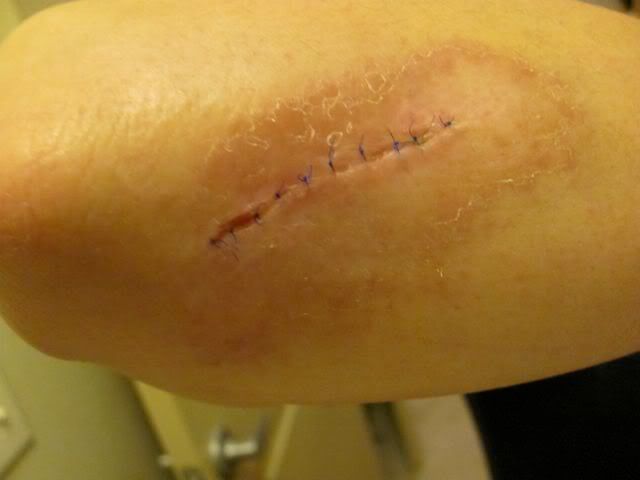 I've got my kitty asleep on my lap. She's the sweetest kitty in the world.
I put up an ad on Craigslist to sell/trade our ACL tix. We're not going this year. We got turned off by all the putrid mud last year. Plus, there's way too many people, even for a festival. it's just not cool. And the locals don't go. I dunno, it's just lost its charm.
I'm tired. It's been a really long week. I'm surely glad tomorrow is Friday.
I really hope the doc takes out my stitches tomorrow. They are gross!