2010-11-25 - Thanksgiving II


So, Richard and I must be getting pretty serious. I'm on his phone plan, now. We do face time. We have one of those towers in our apartment that gives us 5 bars all the time, so we actually receive phone calls now. Yes!

Thank you Annanotbob for the HTML advice, only I don't see what you're talking about when I look at the code. Maybe it's because I'm using a mobile version of photobucket. I did figure out how to save pics to my phone in a smaller format, so here goes.

This us the pumpkin cheesecake. Richard helped me grind the spices: allspice and cloves. And he crushed the graham crackers + the ginger snaps for the crust.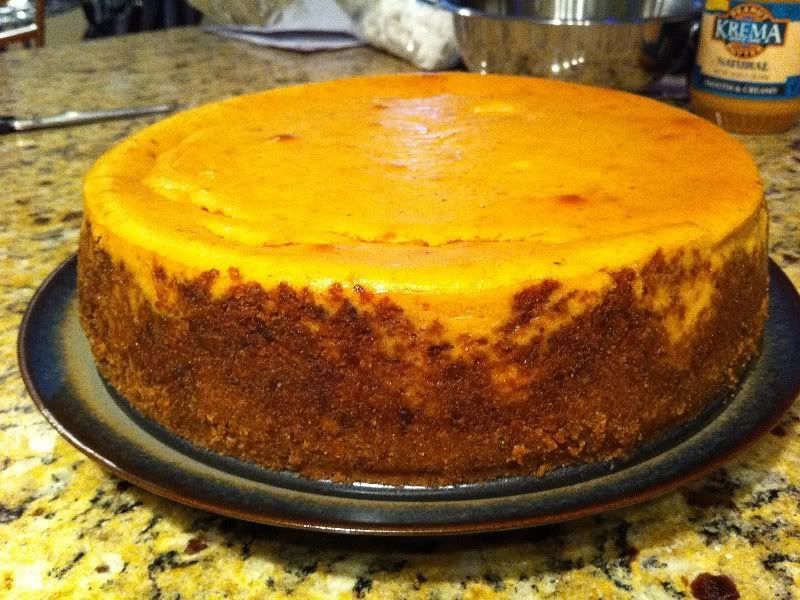 Sweet potatoes, diced + roasted in olive oil with cinnamon + ginger, then I added orange peel and coconut milk, (my idea!), and a little salt.
I made some candied orange peel to garnish the sweet potatoes, but I can't decide whether or not to put marshmallows on top! I don't want it to overpower the orange peel, but I also want to stick with tradition.
And yes, they're delish!
Ok, we gotta leave now for the feast.
(Did I mention yet that I love my frickin phone?!?!)