2011-04-02 - Pictures and April Fool's


Last Sunday ride was plenty good, I was with my bike team the whole time. I finished 68 miles strong.

I'm still feeling slightly weird this week, but not as much as last week for sure.

My road bike's in the shop. I'm getting it overhauled with new shifters, handlebars, casette, and chain. I'm spending half of my IRS money. So, I don't have a road bike this weekend. I guess I'll be
putting my slick tires on my mountain bike for our big ride tomorrow, the big team ride. We are talking 75 miles or thereabouts. Today? I'll keep my bumpy tires on and do this 6 mile loop near our apartments a few hundred times or something. Getting miles in is sometimes a challenge. Today is going to be one of those challenges.

We went out last night for dancing, but we didn't stay out too late. There's this basketball event here this weekend, it's like the whole city has been taken over. There were so many cops out last night, we
were smart to come home early. Bummer I didn't get to dance as much as I wanted to. I only got to dance with Richard to 1 song: the Cure's
Friday I'm in Love. Which was dead-on last night.

I'm feeling better about my body lately. My figure's alright from the Kinect Your Shape Evolved I do about 3 mornings a week. It's so hard to keep my core from ballooning out. It's a constant battle. My hair's getting long(er), and I think it's looking feminine and pretty.
It's almost noon and I'm still in my jammies. Richard went out to see a client, and I finally got on my home computer. I hardly get on it nowadays. I do most stuff from my work computer (I don't get on diaryland from my work computer) or my iPhone. I love my iPhone, it rules!
We went to see Peter Murphy a couple weeks ago.
There's these sculptures near where we live called "Tolerance", sort-of in memoriam of David Ritcheson - the victim of a horrible hate crime in 2006 who later committed suicide. They are beautiful sculptures, even more so at night when they are lit up from inside.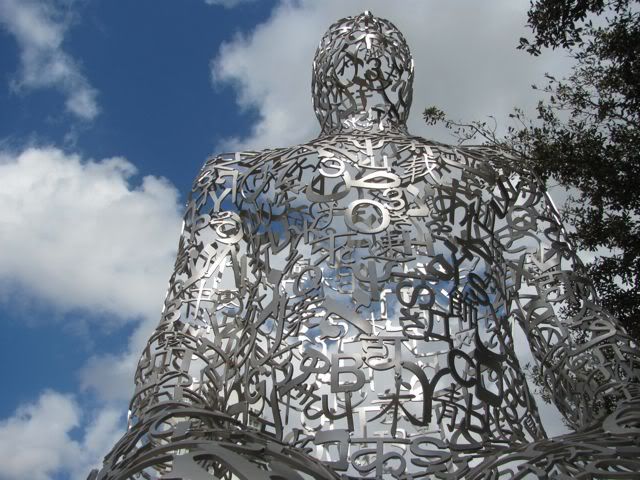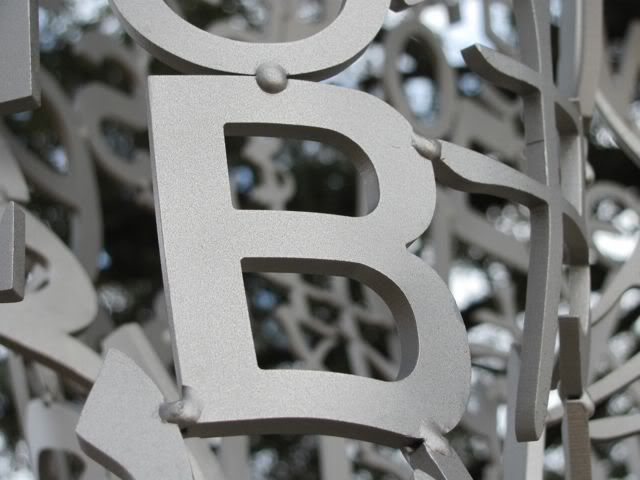 This is Richard's favorite building downtown. He thinks it looks like a new building that was built around an old building, with the old building sticking out of the top.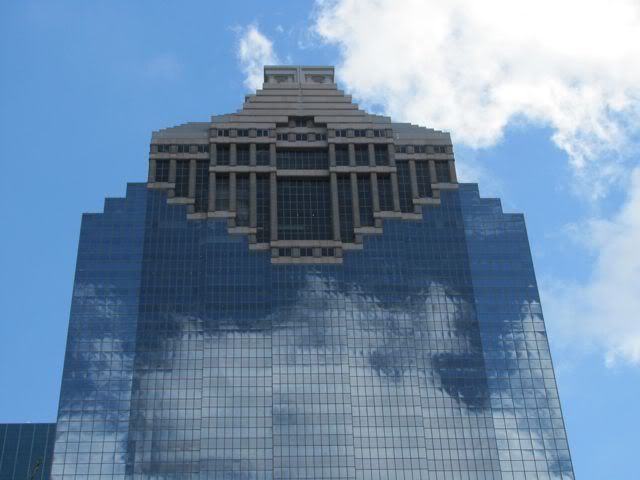 We were out riding downtown (last month or so), then had lunch on a patio downtown, this pigeon let me get really close.
Beautiful weather a few weeks ago, saw a wagon trail ride for the rodeo.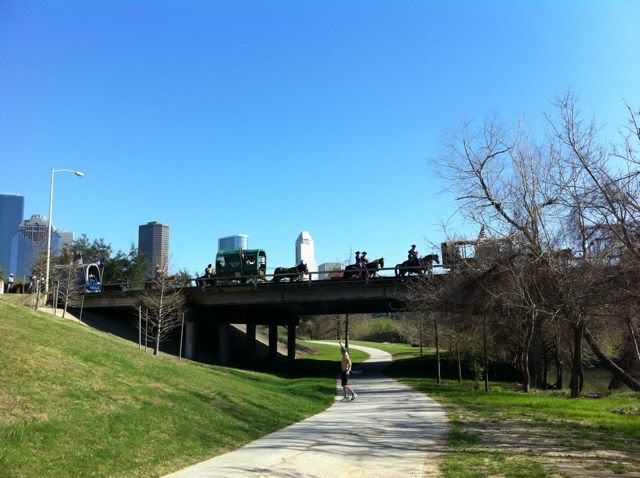 Cool pine cone I saw on another bike ride I was on.
Check out this cool silo thingy we saw on a bike ride 2 weeks ago. I just had to stop and take a picture.
I made powdered doughnut pancake surprise for dinner last Monday night. It was so incrediby yummy. Yes, those are "homemade" doughnuts. I cheated and used Pillsbury biscuit dough, though. Fried in canola oil, SO good! Richard was all, "Let's have this EVERY Monday!" Yeah...no.
The other night the kitties were turning up the cuteness big-time.
Warning! I'm going to show gross pictures next!
You've been warned! Not responsible for projectile vomiting!
OK, so here's how my elbow looks today - I just took this picture:

And if you recall, this is how it looked an hour after I fell the end of September: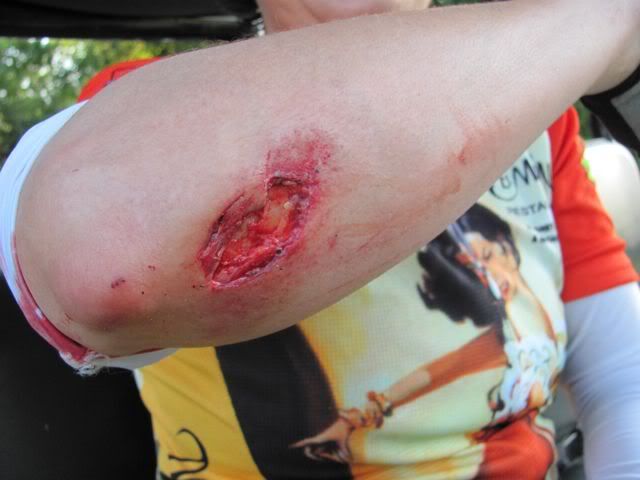 And this is how it looked a week later after I went to the plastic surgeon. See how it's all red? Remember how I got that allergic reaction to the bandages and antibiotic ointment? What a fiasco. I'm so hypersensitive.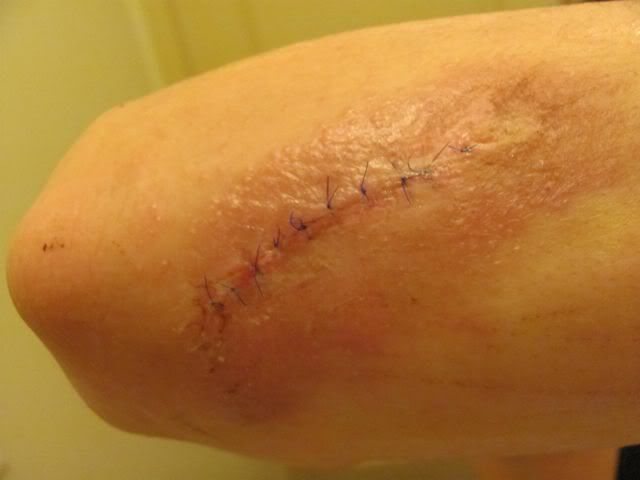 ***************************************
OK, end of gross pictures.
Yesterday, I totally got Richard for April Fool's day.
I woke him up early before I left for work. "Richard! get up! Vengence is having kittens! You gotta come see this! I don't know how she could have gotten pregnant, all of our cats are fixed! Get up!"
So he freaked out and jumped out of bed, he could barely see because I turned out most of the lights in the living room, and I had wrapped Vengence up in a blanket, and he went over to her and started looking and looking! And so by that time I was just standing behind him in complete stitches, laughing my ASS of and said "April Fool's!"
Oh my god it was so frickin funny! He told me I was awesome.
Peace out.