2010-11-24 - Pumpkin Cheesekake


I forgot to tell you that last week we went to see Louis C.K. and he was frickin hilarious. We went with the couple that Richard got in a fist fight with the dude, the husband. He took the high road, they both did. I was amazed they still agreed to go with us, as we bought 4 tickets months ago, way before the fist fight occurred. I could never in a million years do what those 2 dudes did, I'm such an unforgiving person. I'm working on it, though. I'm a lot better than I used to be, that's the truth.

I realize that my pictures now are really huge, and I think I've got a remedy for it, so throw me a frickin bone, here, people. I've been frozen for 30 years! Just kidding, that was a quote from Dr. Evil.

One of my bike friends got me a cool bracelet for my b'day. Here it is.
I got off work today at 3, the Corporate Power Above allowed it. Even so, it was still a crazy, crazy, day. Everyone was trying to throw shit at me left and right, and I was buffing and turfing like mad. Like hell if I'm going to let those fuckers inundate my inbox over the holiday.
I love my iPhone. Have I mentioned that I love my frickin iPhone? Totally.
We went out for dinner tonight and I took a picture of the sidewalk. It was 80 again today. But it's supposed to drop 40 degrees tonight. It's going to get down in the 40s tonight. Hola, sidewalk!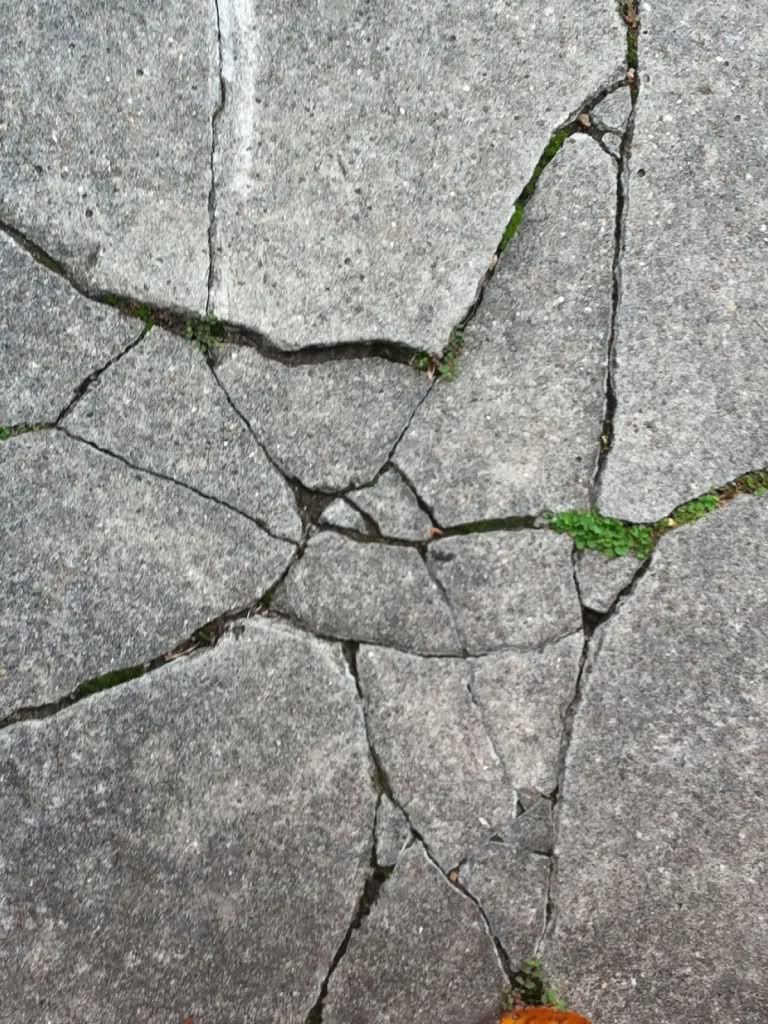 My kitty's asleep on my lap.
The pumpkin cheesecake has 25 more minutes in the oven. It's a killer recipe from Christopher Kimball.