2010-09-27 - I've had a lot of X-rays this year


What a weekend. I took today off work because... I'll explain in the latter half of this entry. ATTENTION: graphic pictures are contained within the body of this entry. I put them towards the end, when I talk about Sunday.

I'm going to talk about Saturday now.

Well, I have to talk about Friday first.

We all went out, I didn't drink. It was great night until the drive home from Whataburger. Richard and Roxi's husband got in a stupid drunken fist fight (I didn't see it myself) and Roxi's husband got taken to jail because he had unpaid tickets. I told Richard I wanted to move out, his anger has been way too much for me to handle lately. I told him I wanted to move out because I can't ever get any relief, it seems like. He asked me to give him another chance, and I was like, if you fucking work on this! It's killing us, it's killing me, it's killing YOU. He's agreed to go to anger management classes, maybe counseling. He's totally open to whatever, and VERY remorseful, as expected after Hell NIght. Jesus Christ. And I was totally sober the whole time, too. I saw most of it except the actual fisticuffs. Boys. And it wasn't even over anything important or worth repeating.

So Saturday morning I got up and went on my bike ride. There were 8 of us and it was such a good ride. I got to clear my head from the night prior, had my iPod speaker thing on my bike, so I had groovy tunes the whole time. We rode 36 miles. Here's some pictures from Saturday ride: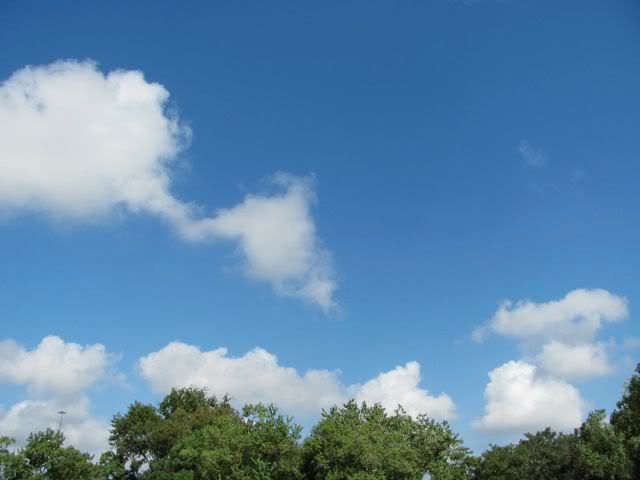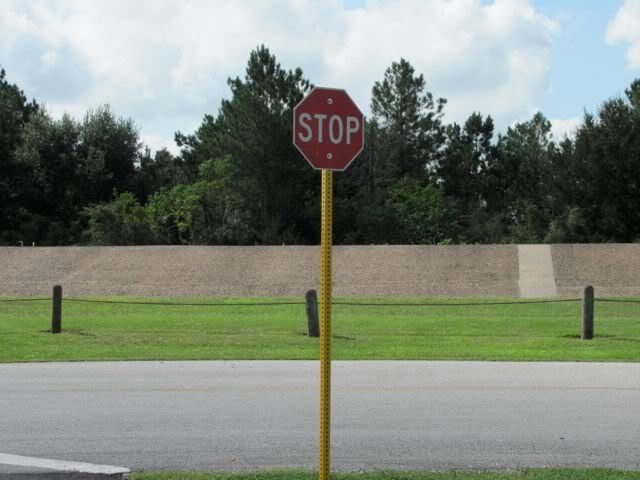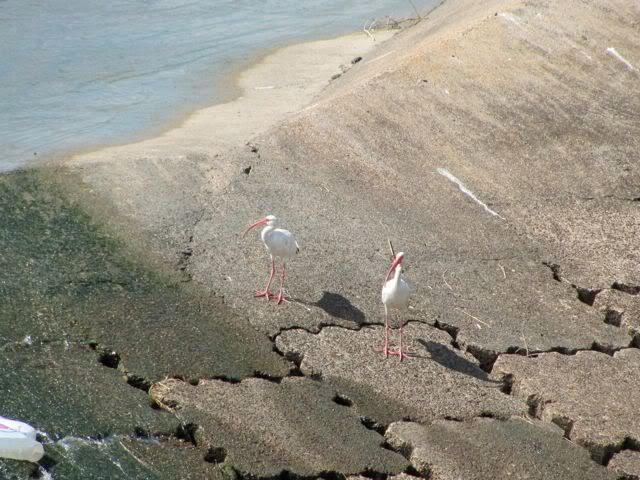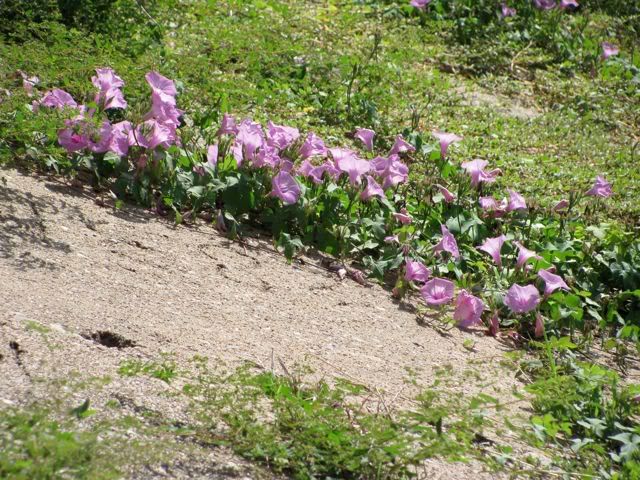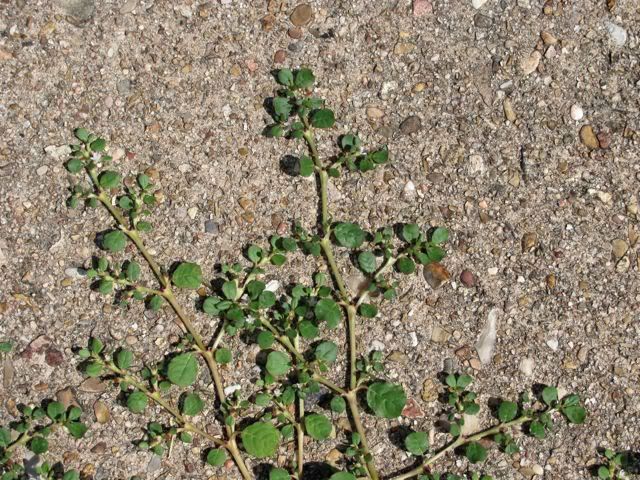 Then Saturday night I went to sleep from 5-8, I was exhausted. Richard woke me up to go eat with a friend of ours. We had Asian food. Good carbs and fresh veggies, perfect.
I went to sleep after watching Moon - Richard got it for me the other day. It has all these cool extras on it, I can't wait to watch them! Crashed out around 12.
Sunday morning, got up early to meet my friend "Jaq" for another ride, same as Saturday. Then about an hour into the ride, I fell. Hard. I had to go to the ER and they gave me 11 stitches. I have to go see a plastic surgeon tomorrow to make sure the skin doesn't die off, and if it does, they'll have to surely amputate my arm. (just kidding) No but seriously, they said it was a really jagged, dirty cut, and the chance of infection is super-high since I fell on asphalt. See, Jaq and I were going over this bridge, he was following me, and the bridge was wooden and wet from a night rain, so it was super slick. And when you come off the bridge, you have to make a sharp right turn, and I took it too fast, and when I hit my brakes to go around the turn, my back tire slid and down I went. These 2 bike dudes stopped and helped us call the paramedics. It took them a while to find us because we were deep into the trail (about 10-15 miles we had ridden already). Then the paramedics showed up the same time as this deputy, and he had a go cart with a well in the back my bike could fit in. So we (politely) declined the ambulance ride, so we could take the free ride from the deputy. I do have good insurance, but Jesus, you hear stories about how expensive ambulance rides are (thousands of dollars, even if you DO have good insurance), and I didn't want to take that chance. I wasn't bleeding that bad anymore. When it happened, I went down and Jaq had to maneuver around me so HE didn't fall too. I hit my elbow hard. I jumped up, took a look at my elbow and it was spurting blood all over the trail, and I grabbed my clean handkerchief (I always ride with a clean handkerchief) and applied pressure and lay down with my camelback under my head. It was super-freaky.
So as I was riding back to where our cars were, Jaq rode his bike and met us at his car, and Jaq took me to the ER. We got there around 10. (So, it had been an hour and a half since I fell). We got outta there around 12. Not bad for a Sunday morning trip to the ER. It was actually a good experience, everyone was super nice and knowledgable. Jaq stayed with me the whole time, what an awesome person he is. He is married and they have 2 adopted kids, and they are just really really good people. Richard didn't come because he was stuck working on someone's server, he was calling/texting the whole time to check on me. I know he really wanted to be there with me, he would have if I had been alone for sure. I told him not to come, also.
So, it's 10 o'clock we get to the ER. I get into a room very quickly, this chick came in and cleans my gash with saline, picks out the bits of asphalt, etc. I didn't watch. Then the doc came in and stuck me several times with novocaine, and went to work. He had to stitch together several layers of my flesh. All I could think about was my yoga breathing and Lady Gaga's meat dress.
Afterwards, Jaq drove me back to my car, helped me put my bike in my car (it was fine, by the way) and I was able to drive home. I rushed to the pharmacy and then to Fiesta to get some food before the novocaine wore off. They gave me some narcotics along with antibiotics (can't drink for a week). I had to take half a pill of the narcotic last night, I kept jerking myself awake dreaming I was falling, and it hurt.
Today it hurts, but ibuprofen is doing just fine. I'll save the narcotic for nights I can't sleep, if I need it. I am afraid of turning into Rush Limbaugh!
So here are the pictures. AGAIN, THEY ARE GRAPHIC AND REALLY GROSS!
I thank Jaq for taking them. He knows how I like to document everything on my bike rides. What a gem of a human being!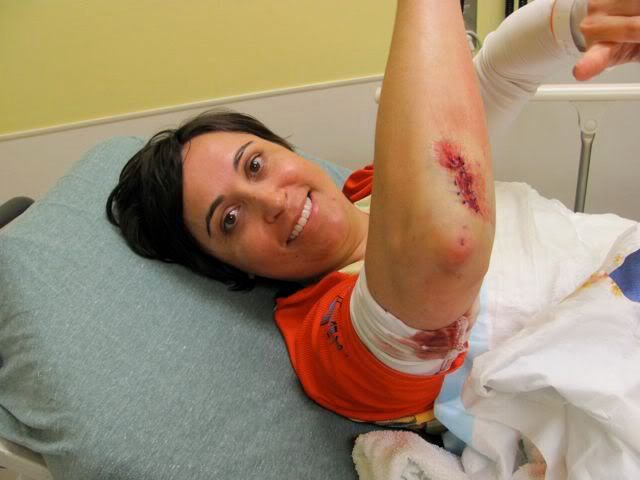 Ugh. Gross. The doc said I didn't hit anything major, didn't break anything (they took x-rays), just injured my fat tissue and some muscle.
I took today off work, but I still am doing a little work from home so I don't go in tomorrow to a total cluster fuck. It's nice to be hanging out in my PJs, with my kitties.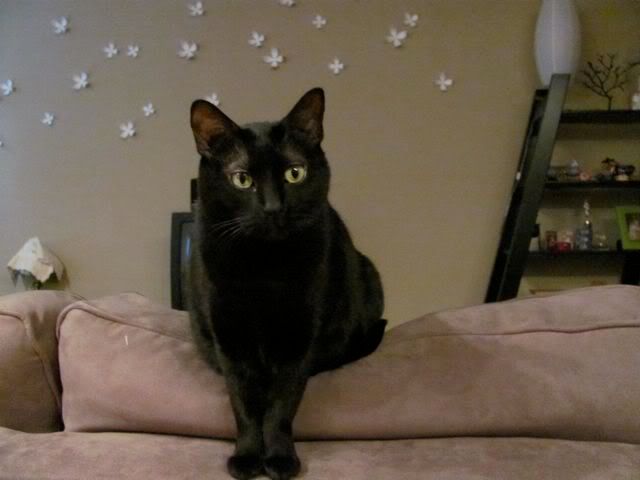 I have to clean the wound today, not looking forward to that. I have to go to Walgreens and get gauze and stuff to wrap it. Richard's going to take me when he gets back from one of his clients.