2011-05-03 - Happy


Monday seems like forever ago. I've had a great day thus far, and it's only 4pm!

I went to yoga at 6am. Great class. It's awesome to start your day in the torture chamber, only to emerge to 58F weather in HOUSTON in MAY. Unbelievable. Normally we're in the 80s in the mornings in May. They don't call it the armpit of Texas for nothing.

I bought a crapload of music on iTunes today, gotdamn. The new B Boys, 2 Eels albums (End Times and Souljacker), Frou Frou, and the new Ian Moore album. My iPod is happy.

I got so may happy pictures, it's gonna make your eyes bleed rainbows. Take a look-see:

Here's me, Richard, and my team captain on the evening of the 1st day of the MS15O.

Me and 2 girls from my team.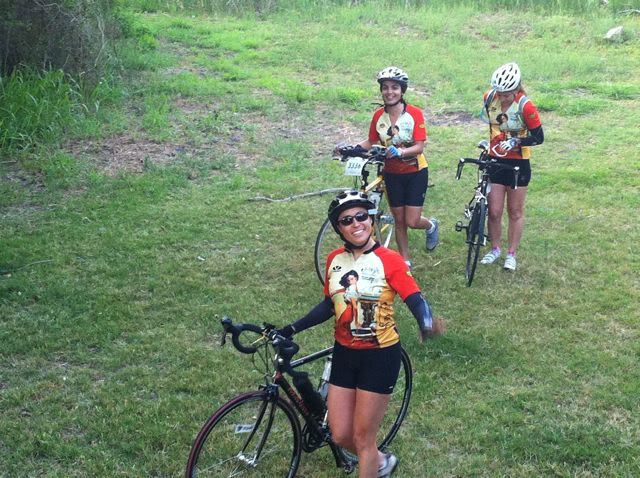 Then here's me at the finish line. (I didn't take this picture, and the person who took it didn't give it to me.) I look so happy! I'm happy. Check out that smile, y'all.
Then remember that Easter ride I told y'all about? I know, I know, this is so goofy. We had such a fucking riotous good time.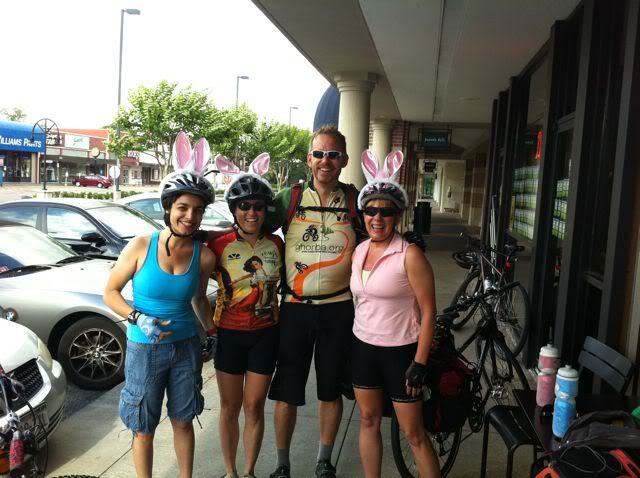 I love my cat. She's in love with me. Look, can't you tell?
I like taking screen shots from my iPhone and posting them to twitter. I fucking love Twitter. Maybe I like it so much because I don't know the "joys" of facebook. I don't know. I don't want to find out. Anyway, so I was listening to my iPhone/iPod the other day, and this song came on, and the genius symbol struck my fancy, because it appeared right above the "i" in "CLIENT". (Great band, by the way. misfitstray knows what I'm talkin about, yo.)
I have the Adventuretime app, and it lets you have fun with stickers. So I did. I love that fucking show. It only comes on Monday night at 7pm, on the kids channel, and 1 episode is 10 minutes long! What the fuck?! But I think if it was any longer, my brains would explode. Seriously, it's that insane. The writers and artists must be on the drugs. Lumpy Space Princess (LSP) is my favorite character, she's the floaty purple thing here see.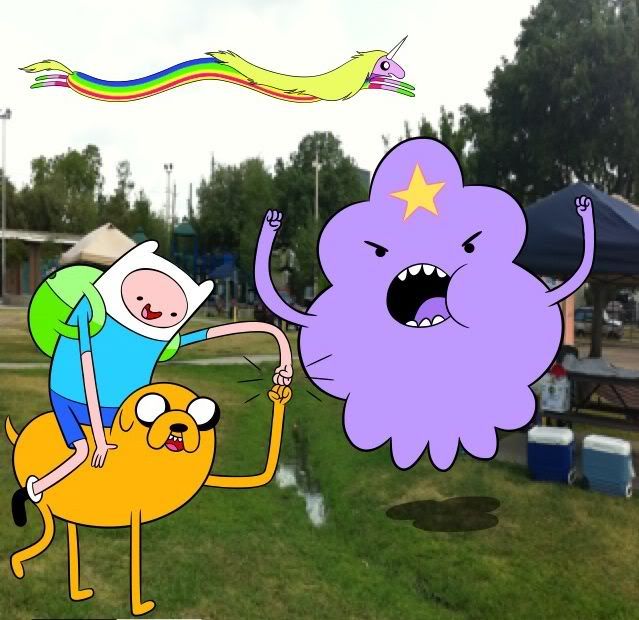 Then that pub crawl I went on Thursday night, here's a picture from that night. Bikes are cool.
Here's where we started and ended, at this bike shop.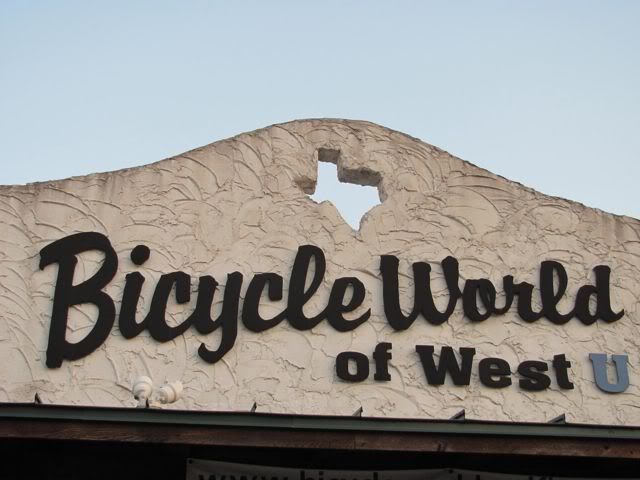 I took a picture of my hair just now for you. It's getting so long.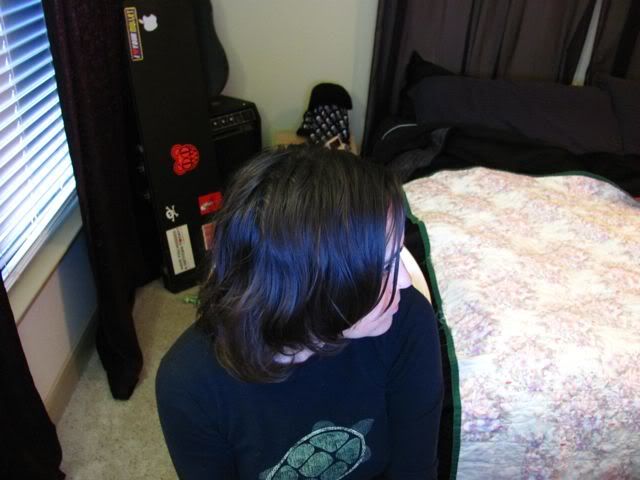 I like not working. I wish I could do this all the time! Work sucks!