2011-06-30 - pictures that you've been waiting for


I'm going to show you a bunch of pictures.

I got home today before Richard today, I had about 45 minutes to myself in the apartment, it was so nice. I never get the apartment to myself. I'd been thinking how I really don't have any time to myself at the apartment. He got home, and I told him, "I'm spending time by myself in the bedroom on my computer tonight!" and he was cool with that. I need to do that more often. I'm getting SO much crap done! I downloaded musics from the iTunes (Bear Hands, Morrissey, MGMT, and Lo Fidelity Allstars - remember that song Battleflag? Sure you do. Take a listen, you'll know what I'm talking about), I updated my iPod, I organized my pictures, I emailed pictures to my friends and sister (from this weekend with my mom), it was really nice! And I'm still doing stuff. Like, I actually am updating my diary with pictures. I never do that anymore? Isn't it nice?

Here's David Lowery when we saw him in Cracker AND Camper Van Beethoven the same night. It was great.
Here's Niko on a shelf.
Here's Marina Sirtis when we saw her speak at Comicpalooza - she's so awesome and hilarious.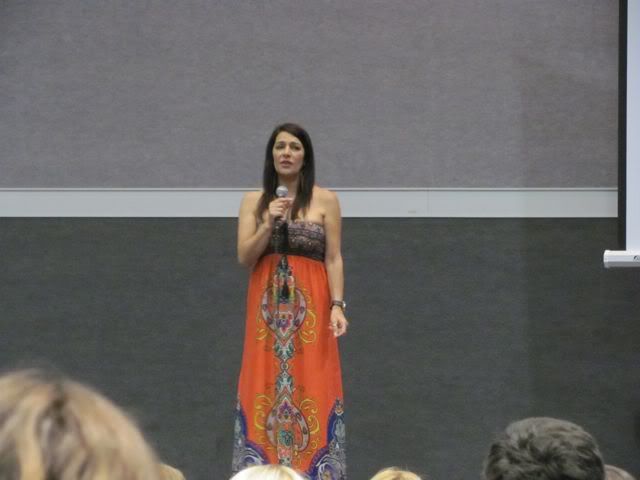 Then here's me on our way to that music festival we went to where I got to see Guitar Wolf. It's this bridge called the Rosemont Bridge. That's downtown Houston behind me. See the glorious smog? Ah, pollution.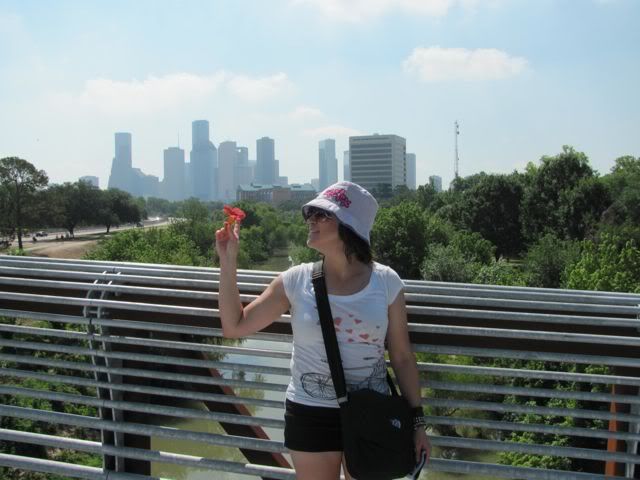 Guitar Wolf from Japan: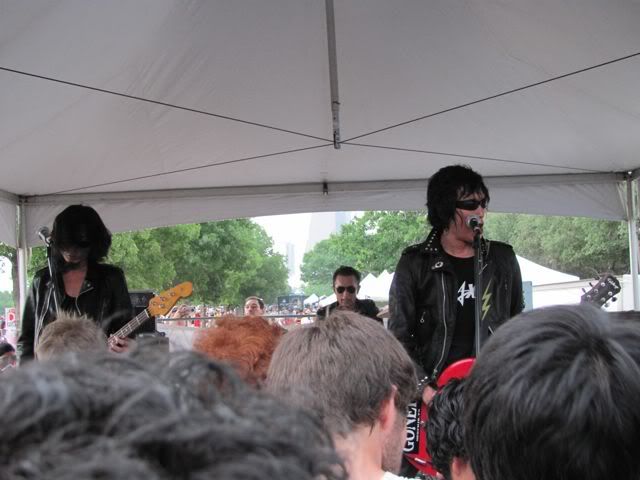 Then I took a cool picture of this vine growing up a white wall.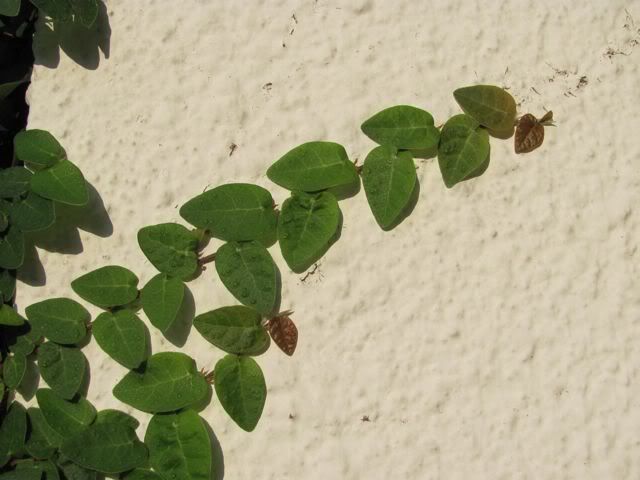 This is in somebody's front yard. I want it.
Here's me and my bike friends being drunk. Check me out, I'm throwing gang signs. This is at that margarita competition we did in May or something. Maybe it was June?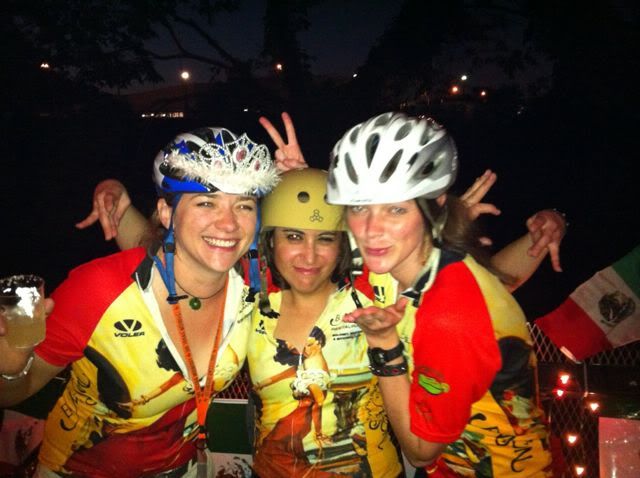 Here's another gratuitous shot of the author of this diary entry because she thinks she looks hot here. This was after the Combichrist concert, and that is an iVardensphere t-Shirt I purchased.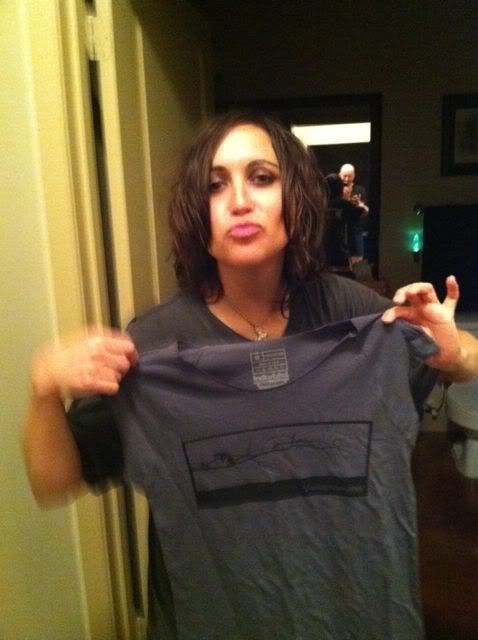 This was my kitty Niko this morning trying to get all buff lifting weights.
Here's Richard and 2 of our friends - I love this shot on the Rosemont bridge. (That's Richard in the black t-shirt.)
These next pictures are from the weekend with my mom.
My mom's so sweet.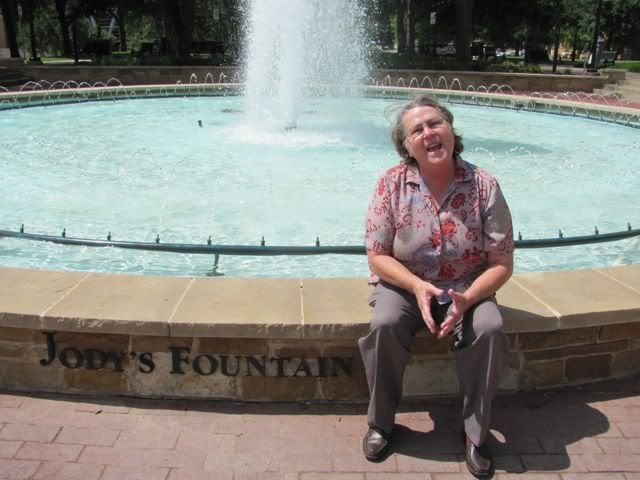 Here's where I used to live, the dorm I lived in when I went to college at 16.
They put a new sign for the name of the Dorm.
What they do now, to make sure the teenagers don't jump out of the windows after curfew, is they put a piece of tape or a sticker or something. I bet you get kicked out if the tape gets ripped.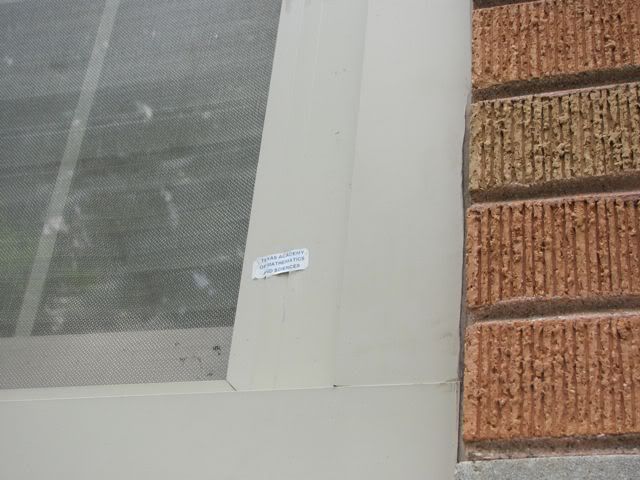 Here's me and my sister and my mom standing under the window I used to jump out of after curfew. I'd jump out the window onto that ledge, then swing over the edge and lower myself/jump as best I could. One time I slipped and fell on my elbow and had to go to the doctor and I had to wear a sling for a week or two because I couldn't extend my elbow all the way. It got better eventually, but not completely. I call it "My bum elbow" now. It's not quite right, and when it rains, it hurts more.
OK, I'm going to go watch TV with Richard now because I'm in love with him and he loves it when I fall asleep on him, like on his shoulder.
Also tonight, I did 2 loads of laundry.
I had a salad and a bowl of chocolate cheerios for dinner tonight, and 4 saltines with peanut butter on them. Richard had ramen and a salad I made him, and a slice of processed cheese product.
That song "Time to Pretend" my MGMT is so good.